Gary A. Gardner, Jr. - Financial Advisor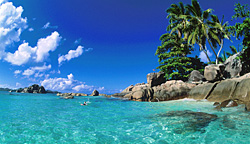 Welcome to my website! I am excited to provide another resource for my clients to get up-to-date information on important and relevant financial topics. You will find a variety of resources and tools such as videos, newsletters, calculators, and market summaries to name a few.
With access to a wide variety of products and services, I strive to create the most suitable plan for each of my clients, focusing on their specific needs, goals, and experiences. One of my top priorities is maintaining consistent communication with my clients, since it is essential for me to remain available for questions and to keep plans in line with personal and financial changes.
I hope you find the website to be a useful tool to stay in touch with me but to also stay educated on current financial topics. There are great articles for many different "Financial Topics" so take a look and stay connected! Please feel free to share the website with a friend by clicking on the "Tell A Friend" in the navigation under about us.

Best regards,

Gary A. Gardner, Jr.